Kara is most well known for her cake blogging shenanigans at karascouturecakes.com, and chances are that's how you found her. While her food science savvy and decorating prowess are what she's recognized for, she also has a background in business and management.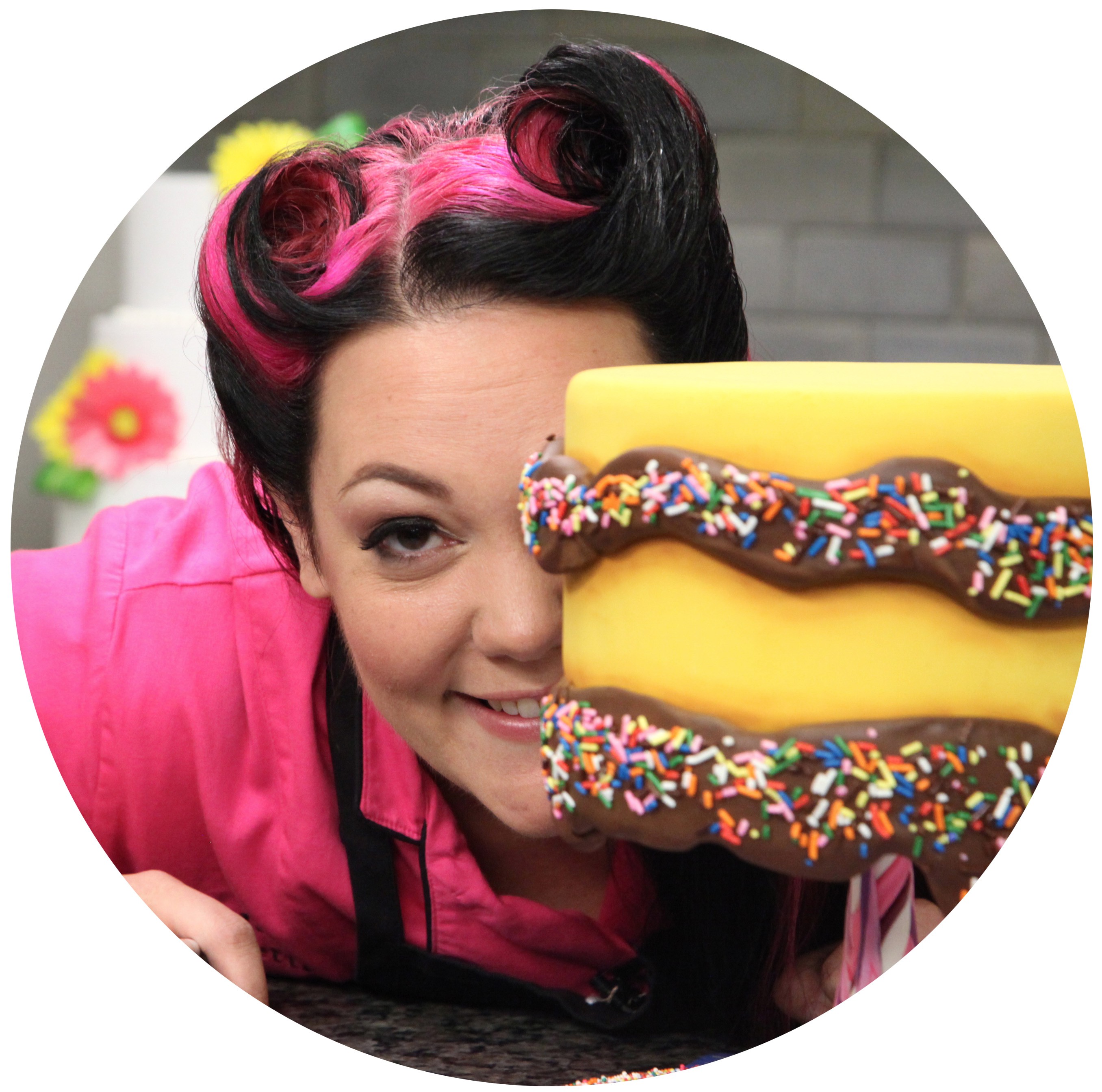 Knowing that beautiful cake doesn't make for a successful business, Kara set out to create the only professional learning environment only for caker decorators. You won't find recipes or tutorials here as this is where she focuses on the business side of caking.

Kara's talent for teaching, passion for cakes, and calling to help transform other passionate creative people's lives has transformed into creating life altering courses continuously evolving to bring the best, most current, and laser-focused information to those serious about taking their cake decorating hobby or small business to the next level.
With a background in the fine arts, education, two degrees in hand from The Culinary Institute of America, and countless Pro Cake University Alumni testimonials she's ready to change the world, one caker at a time.
She is a homeschooling mom, average knitter, lover of all things food science, and a Harry Potter nerd. She's also been referred to as a crazy cat lady, but
she unconvincingly denies those accusations.