You're awesome :) Thanks for signing up!
As a thank you for signing up for my Cake Life Newsletter you get this special New Subscriber Tutorial Bundle offer!
Get six of my classic and well loved tutorials for a CRAZY reduced price! If you bought these individually, they would be $95... Not for you right now :)
Edible Aged Painted Wood Effect for Cakes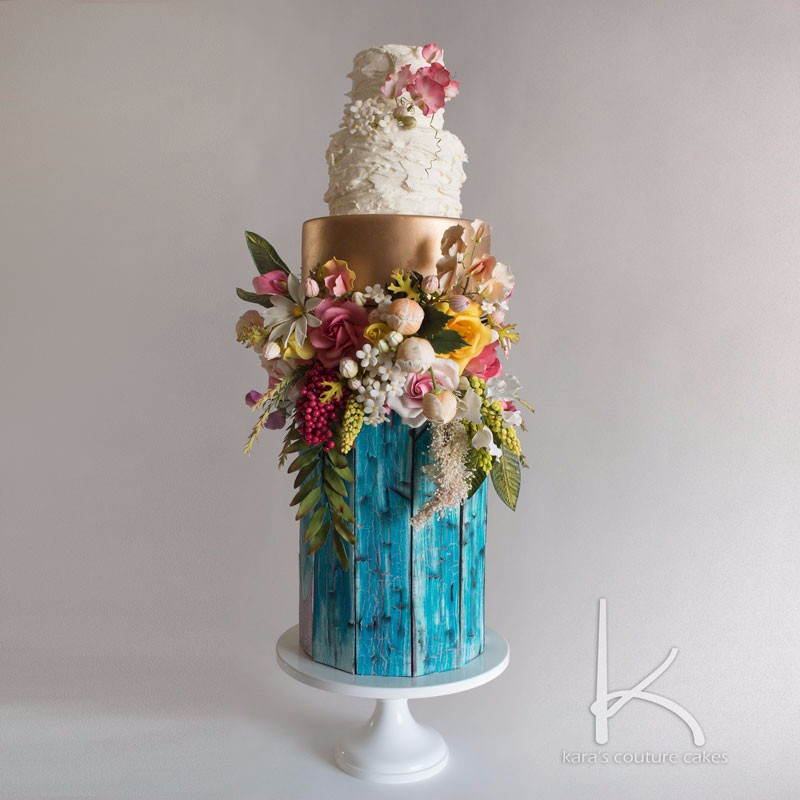 We'll be cracking your sugar paste. It sounds scary since we typically don't want that to happen. The more the merrier here and I'll show you how to make those cracks intentional for the exact look you want.
Learn how to skillfully "damage" your design. I'm going to show you how "damage" your wood pieces to give them the aged look. The finishing details are where the success and beauty comes out!
Discover simple techniques that you can apply to all of your other cake projects to add depth, dimension and "wow factor" to your designs to set yourself apart from the crowd.
PDF Quick Reference Guide - Once you master this with the video, you can go back quickly for small reminders to your PDF where each step is briefly covered as a quick reminder. No need to watch the whole video again.

This sophisticated look seems advanced... but it's not! Even if you're new to cake decorating you can master this technique easily and quickly with my video tutorial. You don't need any special tools or any out-of-the-ordinary materials. It's kinda awesome if I do say so myself :)
Wafer Love Ruffles and Hand Painted Lace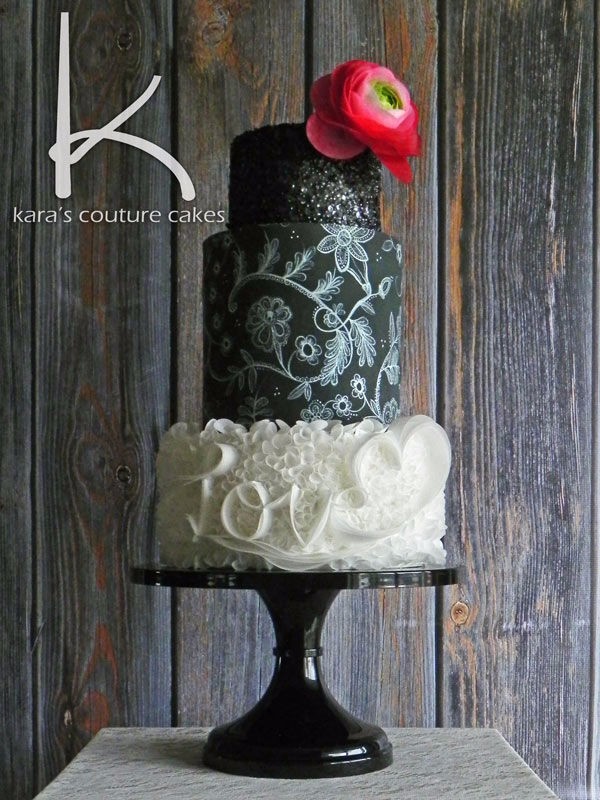 49 pages, 120+ full color images - This step-by-step PDF tutorial walks you through every aspect of perfectly recreating this design from tools and materials to the little things that will make your designs unique and special.
Learn to make my Signature Wrap. This versatile and impressive wrap for your cake will help make working ahead on a cake design a breeze and save you time.
Get two wrap styles to make serving simple.
All the tips and tricks you need to know when just learning to work with wafer paper. Anyone can recreate this beautiful texture design! No experience needed.
BONUS: Custom Painted Lace! Hand painting lace my way is simple and you can replicate any custom lace pattern you wish (great for brides), or you can just use the template I've providedwith the design I created just for you!
Glowing Isomalt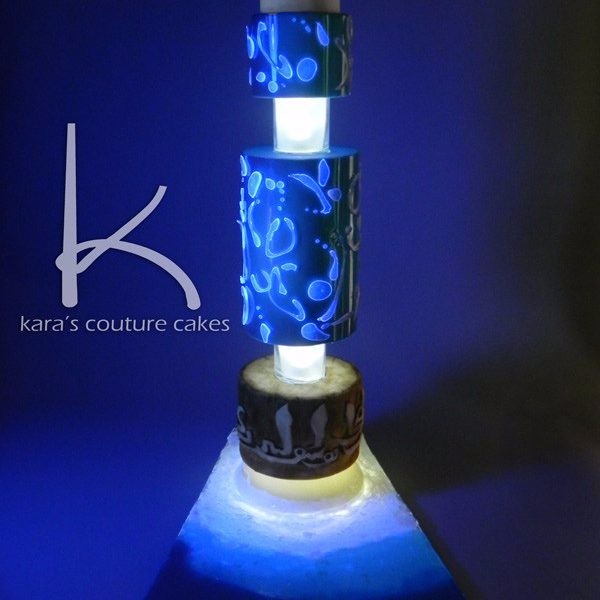 Use isomalt or sugar! Even though I'm using isomalt for the final color I need, you can easily swap out sugar for this process without changing a thing.
Watch the full process - seeing the sugar cook down is important to understanding how to handle it properly. I'll walk you through the different stages of cooking and how to handle the sugar while it boils.
Tips and Tricks - successful sugar cookery isn't mastered in one day, but when you have tips and tricks to get you past the common mistakes you can be the boss of your sugar in no time!
Light up the event - this technique is an awesome way to thrill the crowd by illuminating a darkened room with CAKE! The oohs, the ahhs, and the "How'd you DO THAT?!?" will set your caking apart from the rest!
Impressive Sugar Showpiece Techniques - Peter, Peter, Booger Eater Troll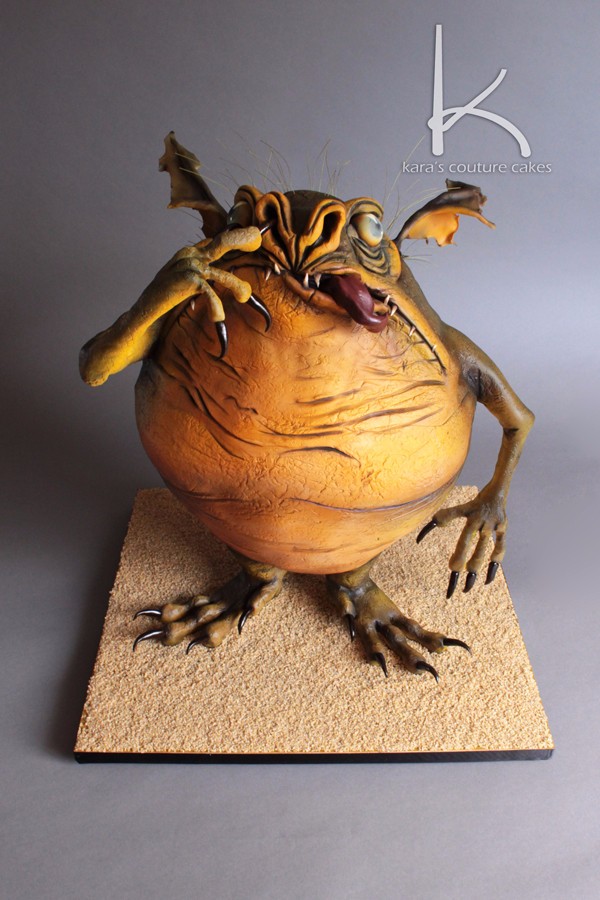 Small details make all the difference and using some unconventional techniques opens the door to more realistic, convincing, and fun cakes and show pieces.
Airbrushing, glazing, and more! Applying color with dusts alone can be both boring and exhaustive on a large piece like Peter. Combine both along and save time while getting a better result!
Create intriguing texture - there is endless possibility within your own kitchen for creating touchable textures in sugar. Let me show you a few!
Full length video - watch over my shoulder as I bring out the best, and grossest, features in Peter! Learn the tools and techniques in real time right along with me.
Gross people out - or use these techniques on your own design to bring them to life. Cute or cuddly, whatever works for you! Either way, you're sure to impress!
Cake Template Making and Use: The Making of a Grumpy Cake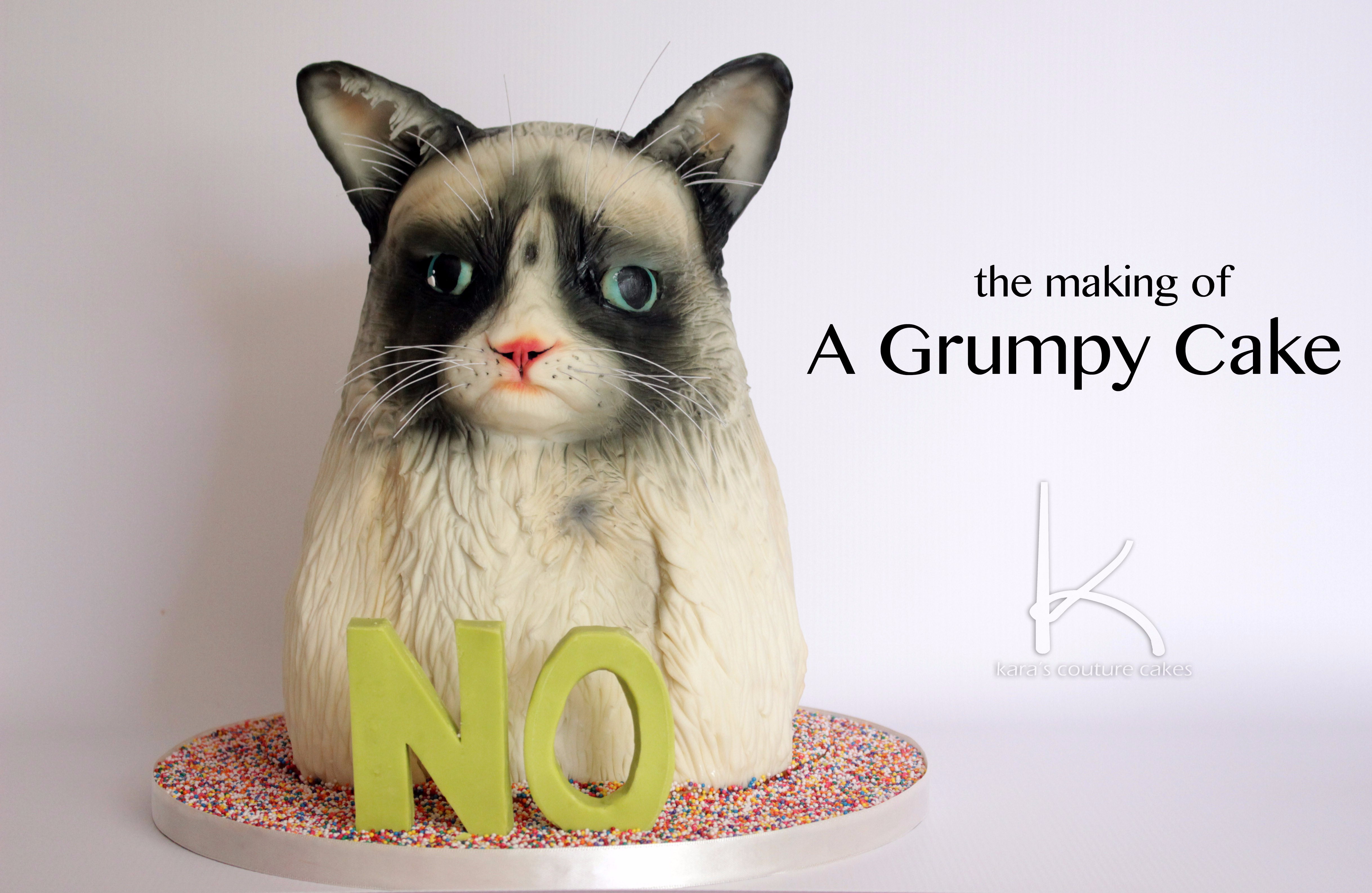 Learn blueprints for cake - successfully make to-scale cake templates to create your own unique blueprints of images for your cake creations. These are essential when wanting to get the right proportions, shapes, and sizes when replicating anything you see. This is a technique I use over and over with every novelty cake I make. It's indispensable in my arsenal of cake knowledge.
Subtraction and addition in sculpting - discover when to use subtractive sculpting versus additive sculpting with cake. It's easy to do, but knowing when to use each can make any sculpting project a breeze. And the right choice makes all of those fine details stand out even more :)
Video, recipes, resources, and more - you'll get a PDF companion with all the recipes and resources you'll need to recreate this adorably unhappy yet delicious cake.
They'll want to pet your cake! Make it look real and no one will want to cut it. In fact, they'll want to pet it. But don't worry, since you know how delicious it is inside, you can reassure them that it's just as great to eat as it is to look at!
Create a Reindeer Cake Topper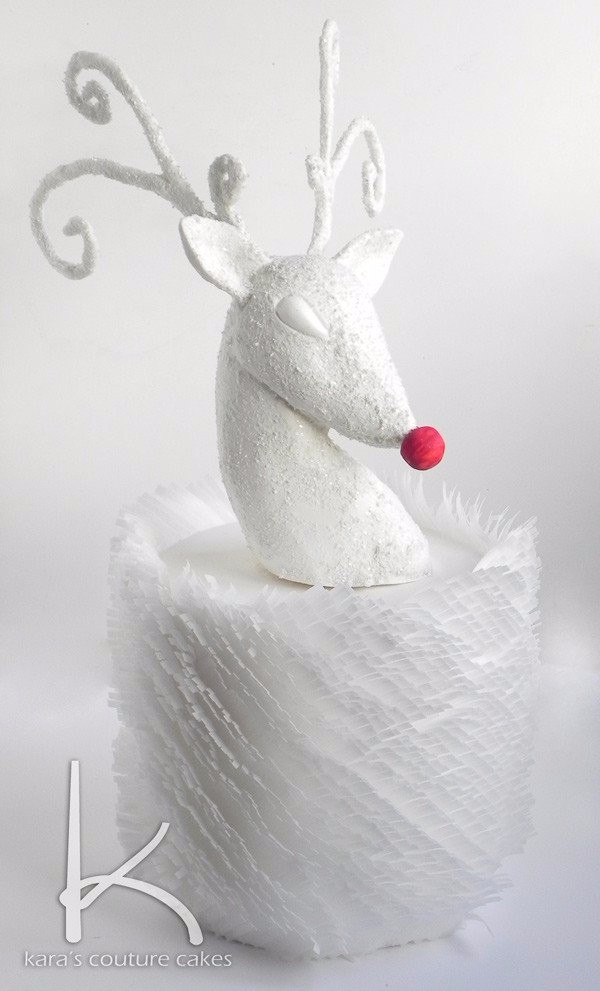 Quick and easy to replicate shaping techniques make this reindeer topper fun to make. Only a couple tools (one being your hands!) and a bit of whimsy is all you need. And there are plenty of designs you can adapt this modeling technique to, like the golden full bodied reindeer above. It was made with this exact technique.
Antlers Those antlers, though!!! Aren't they lovely? Let's make 'em and then make 'em sparkle. In fact, we'll make the whole topper sparkle with my edible glitter!
Modeling made simple - a quick 45 minutes in real time video plus a downloadable PDF with resources all ready for you. Need a quick holiday cake design fix? Here it is!
Be the star of the holiday party! Move over Grandma (don't worry, we still love you)! Your cookies are great but we're taking the sophistication of Christmas parties up a notch! Just imagine this topper perched atop a candy cane cake!